Profile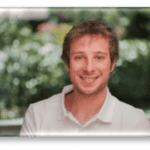 Oliver Clabburn
Curriculum Vitae
Education

Edge Hill University (2014-2018), Lancaster University (2009-2012)

Qualifications

PhD, FHEA, BSc (Hons), A-levels, GCSE's

Work History

Research Assistant at Edge Hill University, Kindergarten Teacher in Auckland

Current Job

Post-Doctoral Research Assistant

Employer
Favourite thing to do in my job: Chat to loads of people from different warps of life!

About Me: I am a researcher focussing on mental health and wellbeing

Read more

I live in Somerset and when I'm not working, you can find me surfing at the beach! I have a cocker spaniel called Jess who normally calls 'shotgun' and accompanies me to the coast.

My favourite food is probably a crepe… there's not many food types that you can have a savoury version (ham & cheese), quickly followed by a sweet (Nutella)… in the exact same deliciously, crepery basis!

My Work: Academic researcher

Read more

I'm an active qualitative researcher and have a special interest in mental health and wellbeing. As this is quite a broad topic, I've worked on lots of different projects with some really interesting populations of people! My PhD work focussed on people living with a terminal illness creating a digital legacy (videos) for children and young people in their family. In this project, I interviewed people living with motor neurone disease, bereaved young people, and lots of healthcare professionals and specialists.

In the past I have also been involved in projects focussing on medical staff, University students, young carers, primary school teachers… The project I'm currently working on is looking at stress for social workers. We're trying to find the key causes of stress at work and then identify some ways that it might be reduced.

This is why I really like my job- I get to meet and chat with some really interesting people, from some really different backgrounds!

My Typical Day: (tea) emails (tea) interviews (tea) analysis (tea) write!

Read more

I tend to start working at around 8.30. Over the years I have discovered that I'm very much a morning person so I get my best work done first thing (although, getting out of bed is always a struggle!) A good cup of tea is what's needed… and then repeated throughout the day!

A typical day is hard to describe as no two projects that I'm working on are alike. A project will generally go through certain phases.

Initially, there is a planning phase and writing a document to outline how the research will be conducted. All being well (and the project gets approved), in the coming weeks, I may focus on recruiting participants to take part in the study. This will then lead on to collecting data with them; interviewing, focus groups, surveys etc. I may also go and do talks with certain groups of people to raise awareness of the project that I'm working to potential participants.

The next phase will be analysing data and trying to identify common themes and ideas between different participant's experiences. Once the analysis is done, it will then get written up into a report or paper. Within academia, we will then submit this paper with our findings to a journal for publication.

Come the end of the day, I will have consumed my body weight in tea, then see what the surf is doing, and probably head to the beach!

What I'd do with the prize money: Organise a young carers event

Read more

I would use the money to organise an event specifically for local young carers. We would focus on the positive skills developed from being a young carer and encourage the young people to see these as personal strengths. Not many people can provide evidence of maturity, empathy and caring nature! The event would be a way to encourage young carers to be proud of their caring role and see that there are some really useful skills that they've learnt along the way!

My Interview

How would you describe yourself in 3 words?

Friendly, inquisitive, tea-addict!

What or who inspired you to follow your career?

A couple of people during my undergrad who made me see that i could do it!

What was your favourite subject at school?

At school, drama. At college, psychology.

What did you want to be after you left school?

A teacher

Were you ever in trouble at school?

*no comment*

If you weren't doing this job, what would you choose instead?

Primary school teacher

Who is your favourite singer or band?

Pretty into Kings of Leon again at the moment!

What's your favourite food?

Crepes

What is the most fun thing you've done?

Skydive and bungy!

If you had 3 wishes for yourself what would they be? - be honest!

To be content and happy, good health for my family and friends... and a few extra zeros on the bank balance would be nice!

Tell us a joke.

I'm all about the dad jokes.... "Want to hear a job about paper? Never mind, it's tearable"
---
---